Awesome Cash Flow Opportunity!!!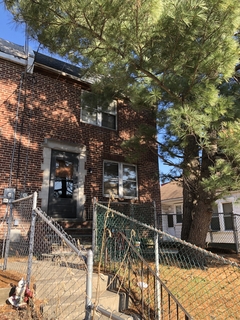 Location:
Marlton
Looking for an investment property in the desirable Marlton section of Camden? Look no further! We've got you covered.
This house features a great amount of space for families and roommates to live near local transportation. This property is about a 2 minute walk from shopping centers, transportation and other attractions in the city. Also, this property is conveniently located 5-10 minutes from Cherry Hill Mall! Its in a prime location.
With a little bit of work this property is ready to start Cashflowing. Rent comps in this neighborhood for a 3/1 are $1200-$1400. Section 8 pays $1500/month for similar properties. Give us a call today to check it out!
COMPS:
"519 Randolph Street" sold 10/31/18 $87,000 (0.5 mi)
"473 Randolph Street" sold 5/8/18 $85,250 (0.4 mi)
ARV (if you decide to sell) $86,125
Repairs: $20,000
Asking Price: $26,900
Potential Profit: $39,225
Potential Rental Income: $1500/month
Additional Pricing Information:
Cash Hard Money
378 Morse Street
Camden , NJ 08105
View Map
School District:
Camden City
ID#: 55390623
Location: Camden, NJ , 08105
Address: 378 Morse Street, Camden , NJ, 08105, US
School District: Camden City

Price: $26,900
Bedrooms: 3
Bathrooms: 1
Square Feet: 1,152